In Iraq, 4 soldiers slain
At least four soldiers were killed and five others were wounded Thursday when gunmen attacked an Iraqi army checkpoint, police said.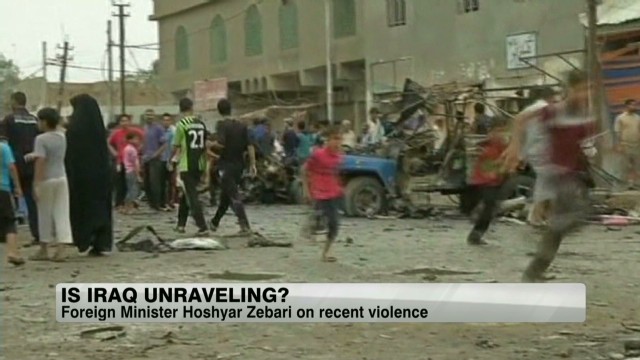 Is Iraq unraveling?
The incident took place in Taji about 12 miles, or 20 kilometers, north of Baghdad.
There has been an increase in political and sectarian violence in Iraq over the last several weeks. A string of attacks this week has left dozens of people killed and wounded.